The Hamptons have long been regarded as a highly exclusive getaway location with beautiful beaches, celebrities, and the popular Fashion Week. But there's so much more to this patch of Long Island than meets the eye. Whether your goal is to hit the sand for surf lessons, immerse yourself in culture, or get a taste of some fresh seafood, this destination has you covered.


1. Best Time to Visit the Beach
One of the major draws to the Hamptons are the stunning sandy beaches that offer sunny day recreation to thousands of people each year. Beachgoers participate in many activities here, such as surfing, sailing, sportfishing, and paragliding. The water temperature varies from 44.6 to 68 degrees F depending on the time of year, so be sure to check the temperature before engaging in any water activities.
2. Best Time to Surf
Though much less crowded than some of its famous counterparts, this area of New York still sees its fair share of people. June through September, the most popular tourist season, offers average high temperatures from the low 70s to mid-80s. However, locals know that in the fall and winter months, the swells can be prime for surfing!

You can take surf lessons year-round at Hamptons Surf Co.! Professional surfer Kurt Rist and his instructors teach private and group lessons in Southampton. Students are taught to respect the ocean, know when surfing and swimming are unsafe, and develop safety precautions to avoid any trouble in the water. Trust that you're safe in the hands of the Hampton's Surf Co. team! Every member is CPR and first aid certified.
3. Best Time to Sail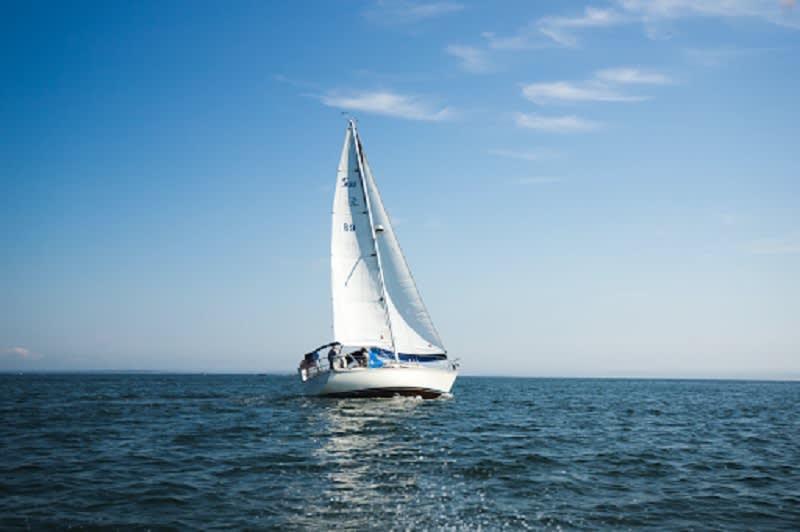 Sail through sparkling waters of Lake Montauk, Block Island Sound, and Fort Pond Bay with Sail Montauk. Beginning in the warm month of May through the hot summer months until September, Sail Montauk offers customers the opportunity to learn how to sail. Dip your toes in the water with their private introductory class, or dive deeper and purchase the basic sailing package to immerse yourself in the world of sailing. They'll even cover the cost of your American Sailing Association certification fee.

If you're not interested in taking the full class and just want to enjoy the feel of the boat, book a no-experience-necessary private charter for one of Sail Montauk's Taste of Sailing, Sail & Swim, or Flotilla Boat Party sessions. Their most popular charter is the Sunset Sail, a private sail for you and up to four people, where you can unwind and watch the sun as it makes its descent. All private charters include a licensed captain, a cooler with ice and water, a Bluetooth speaker for your chosen music, and water fight supplies.
4. Best Time to Snorkel and Scuba Dive
Sea Turtle Dive Charters, based out of Montauk, is the place to go for diving. Divers of all experience levels can book shark dives, shipwreck dives, and excursions to Block Island, "The Bermuda of the North." While the Block Island getaways are a bit pricier, it's because these overnight and multiday trips are packed with exciting activities for you to choose from, such as diving, spearfishing, and surfing. Ecotours, like snorkeling, paddle boarding, whale watching, and birdwatching, are available on overnight stays.
5. Best Time to Eat Fresh Oysters
A significant advantage to living right next to the coast? Fresh seafood! Visit the Widow's Hole Oyster Farm and take a tour to learn how their oysters grow to have their unique taste, sample some local oysters, and relish the view of the Greenport Harbor on the Peconic River. Tours can be scheduled regularly, but keep in mind the cardinal rule of eating oysters — they should only be consumed during months that contain the letter 'R,' so September through April.

Owner Mike Osinski delivers his fresh oysters directly after harvest to all of his accounts at some of Manhattan's top restaurants. His patch of land in the Peconic Bay includes a 100-foot-deep channel that runs between Greenport and Shelter Island, which fills with algae every August to produce fatter oysters by September.
6. Best Times to Experience Art & Culture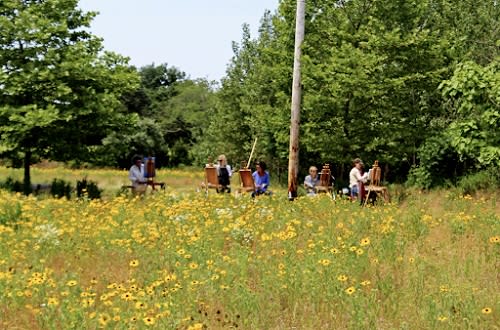 There's a rich art community in this area spanning back to the 19th century. Experience it for yourself at any of the art museums that adorn the South Fork, such as the Parrish Art Museum, the Dan Flavin Art Institute, and the LongHouse Reserve Sculpture Museum. Each location holds a valuable piece of Long Island history.

The Parrish Art Museum was founded by Samuel Longstreth Parrish in Southampton; it was later moved to Water Mill. It was intended to be a showcase of his growing collection of Italian Renaissance art pieces, as well as reproductions of classic Greek and Roman statues. When Parrish died in 1932, his estate donated the collection and the building to the Village of Southampton. Tours take place on Thursdays and Saturdays, and the museum grounds are open every day from 11 a.m. to 5 p.m. Stop by during the summer to take advantage of the outdoor painting classes en plein air, typically held throughout July and August!

If visiting and perusing museums and sculpture gardens isn't your jam, consider attending one of the art events put on by the community. The annual Clothesline Art Sale at the Guild Hall is in its 75th year and fills the walls with drawings, paintings, and prints for sale by local artists. The Westhampton Beach Festival of the Arts turns the Great Lawn on Main Street into an outdoor gallery that showcases all the best local artisans have to offer.
(Image Credit: Parrish Art Museum)
7. Best Time to Visit Orchards and Wineries
The Long Island area was originally a place for fishermen, whalers, and merchants, with the inner areas of land ripe for agriculture. The Hamptons alone are home to three commercial vineyards: Wölffer Estate Vineyard, Channing Daughters Winery, and DuckWalk Vineyards. With their proximity to the Atlantic Ocean and historically fertile soil, it's no wonder that quality wines are grown here. If you are visiting the Hamptons during the fall, a trip to one of these fantastic vineyards should definitely be on your list.

Wölffer Estate was established in 1988 by Christian Wölffer, with the planting of 15 acres of chardonnay. The wines are made using estate-grown or locally sourced fruit, and their ciders are made from New York State apples sourced mainly from Halsey Apple Orchard. Today you can visit the estate's tasting room year-round, where they serve a number of their award-winning wines, a selection of ciders, and the recent additions of gin and brandy. Wölffer Estate also owns The Wine Stand in Sagaponack, Wölffer Kitchen Amagansett, and the Wölffer Estate Stables inside the vineyard. 
8. Best Time to Shop
A little-known fact about the Hamptons: Winter still offers many things to do when the water isn't an option. This is considered the off-season, and shops here hold sales on items that are usually more expensive to make up for the lack of customer foot traffic. That makes winter the perfect time to hit up some of the Hamptons' best shops!

Local store TENET is the place locals go to buy emerging and well-known fashion brands. Owner and former financier Jesse Warren founded this store, which carries men's and women's clothing. He goes to Paris twice a year to search for upcoming fashion brands before his competitors. You will find brands here that are a bit more unique than the average wares, such as Golden Goose, Homecore, and IZIPIZI.

Club Monaco, a clothing shop featuring modern and vintage style clothing for men and women, reflects the Hamptons' relaxed, beachy style. Customers of this retailer know they're buying quality. When you purchase an item of cotton clothing, such as the Marnee Shirt (a loose, 100% cotton machine-washable choice), you're supporting sustainable cotton farming.
9. Best Time to Get a Bite to Eat

If you're in the Hamptons area during the fall or winter and looking for a bite to eat, consider the cozy hot spot Nick & Toni's. A Tuscan farmhouse setting is the backdrop of this Italian restaurant's dining rooms. A woodburning oven, local art, and an extensive drink menu bring customers into the space, and the sense of community keeps them coming back. Start with wood-roasted mussels from their antipasti menu and finish with some of their housemade gelato or sorbetto. This is also a popular Hamptons haunt for local celebrities, so there's always a chance you'll spot someone from your favorite show while dining there.

Visiting in the summer? This is the perfect time to enjoy some outdoor dining. From the delicious seafood at the Clam Bar to the locally sourced fare at Almond, you can't beat the summertime for fantastic dinners in the Hamptons.
(image Credit: The Clam Bar)

The multitude of activities, gorgeous beaches, and small-town atmosphere are motivating people to search for their own piece of Hampton's luxury real estate. If you're ready to check out homes for sale in Sag Harbor, Amagansett, or other fine examples of Bridgehampton real estate, contact Matthew Breitenbach today.